Oh Katie Q Jewellery consists of one of a kind handmade and designed organic and geometric shaped jewellery pieces. The material used is a specialty silicone, which has the ability to stretch, twist, and withstand aggressive pull; like a rubber band, silicone also has the useful property of returning to its original shape when released from tension. Its texture is smooth, yet squishy and each piece has been uniquely dyed with ultraviolet pigments (black light dye) and glow in the dark dyes to create a whole new multi-sensory experience. Through the elements of elasticity, texture, and color, these pieces are aimed at the goal of promoting active participation, creative expression, and conscious integration of play into our daily lives.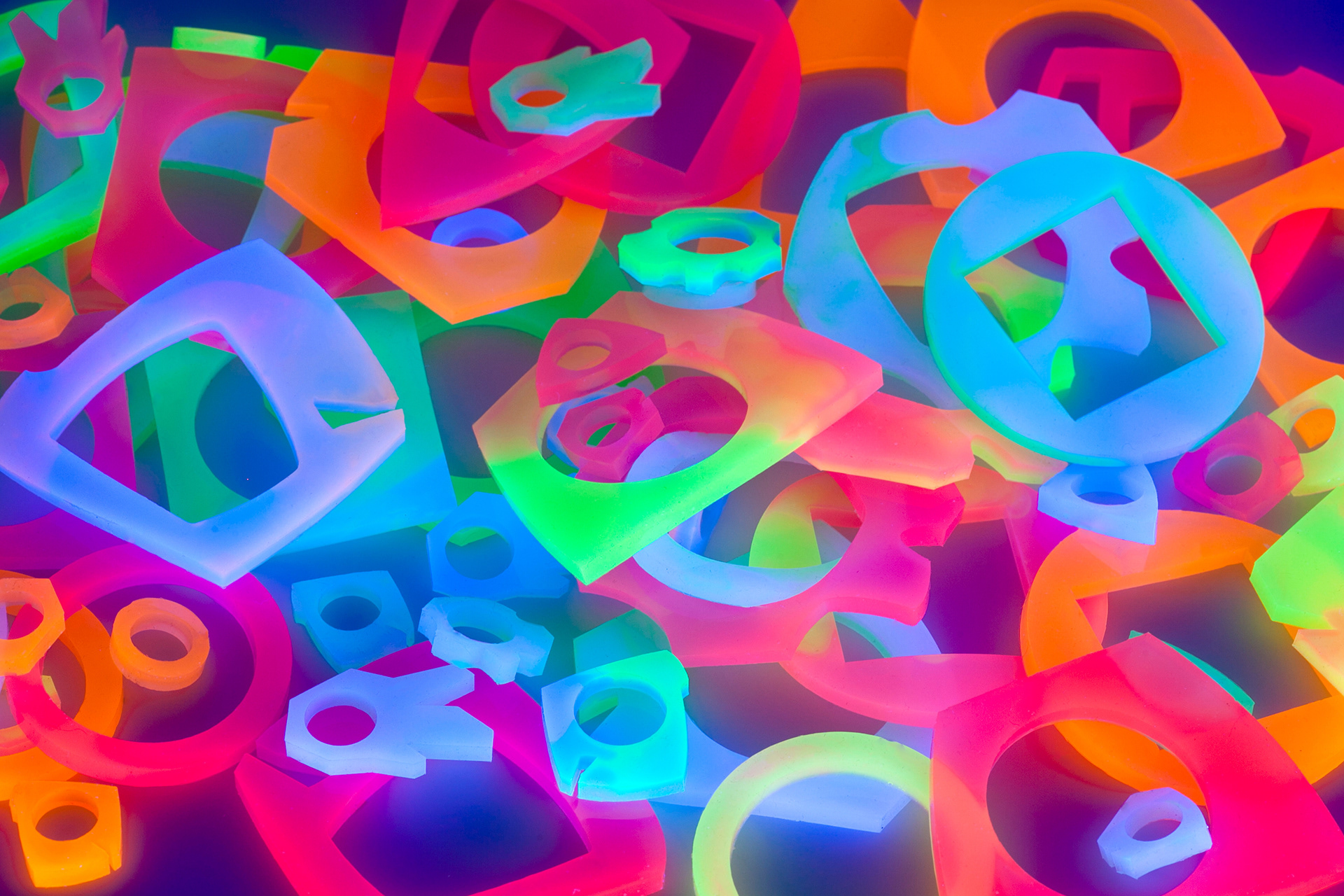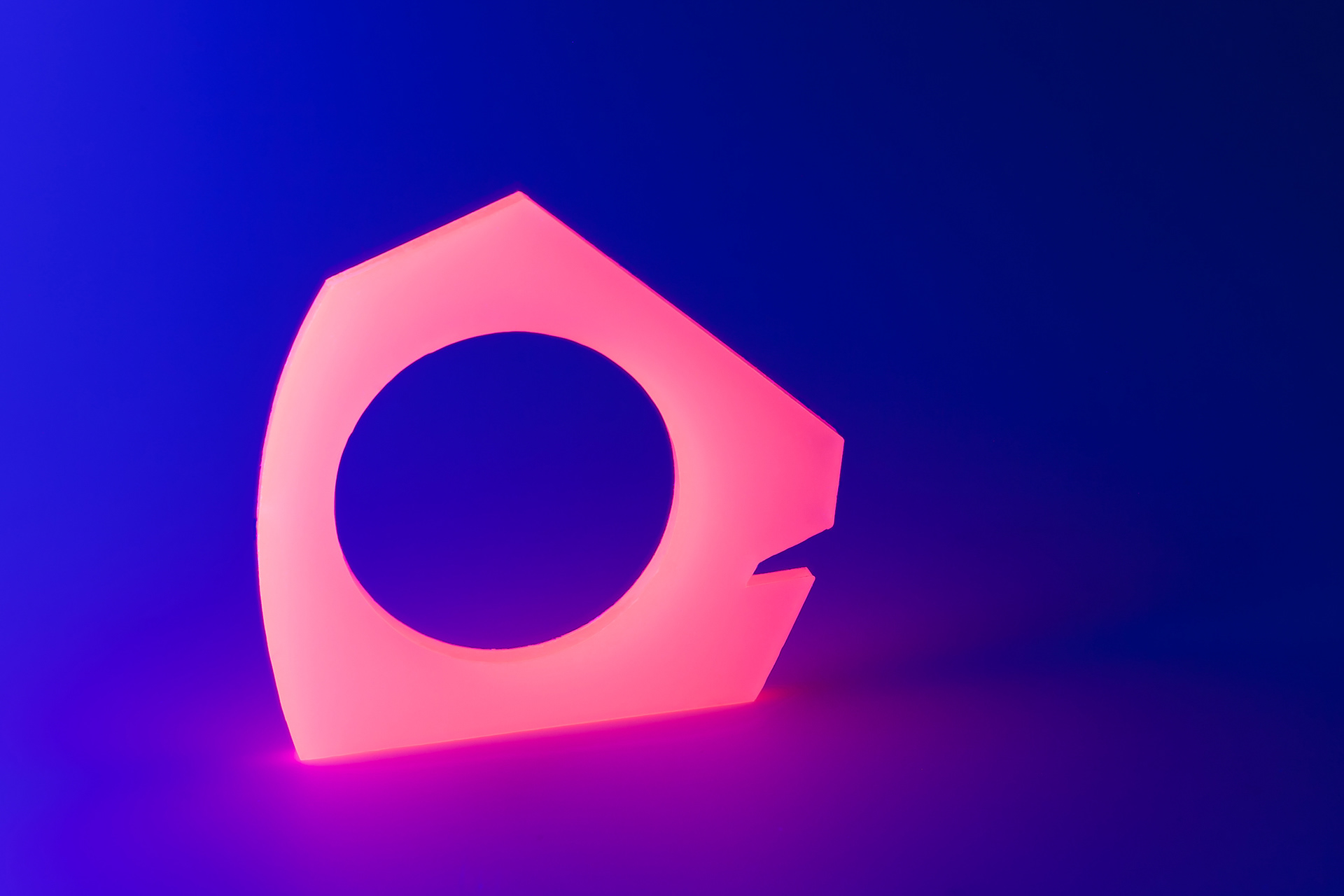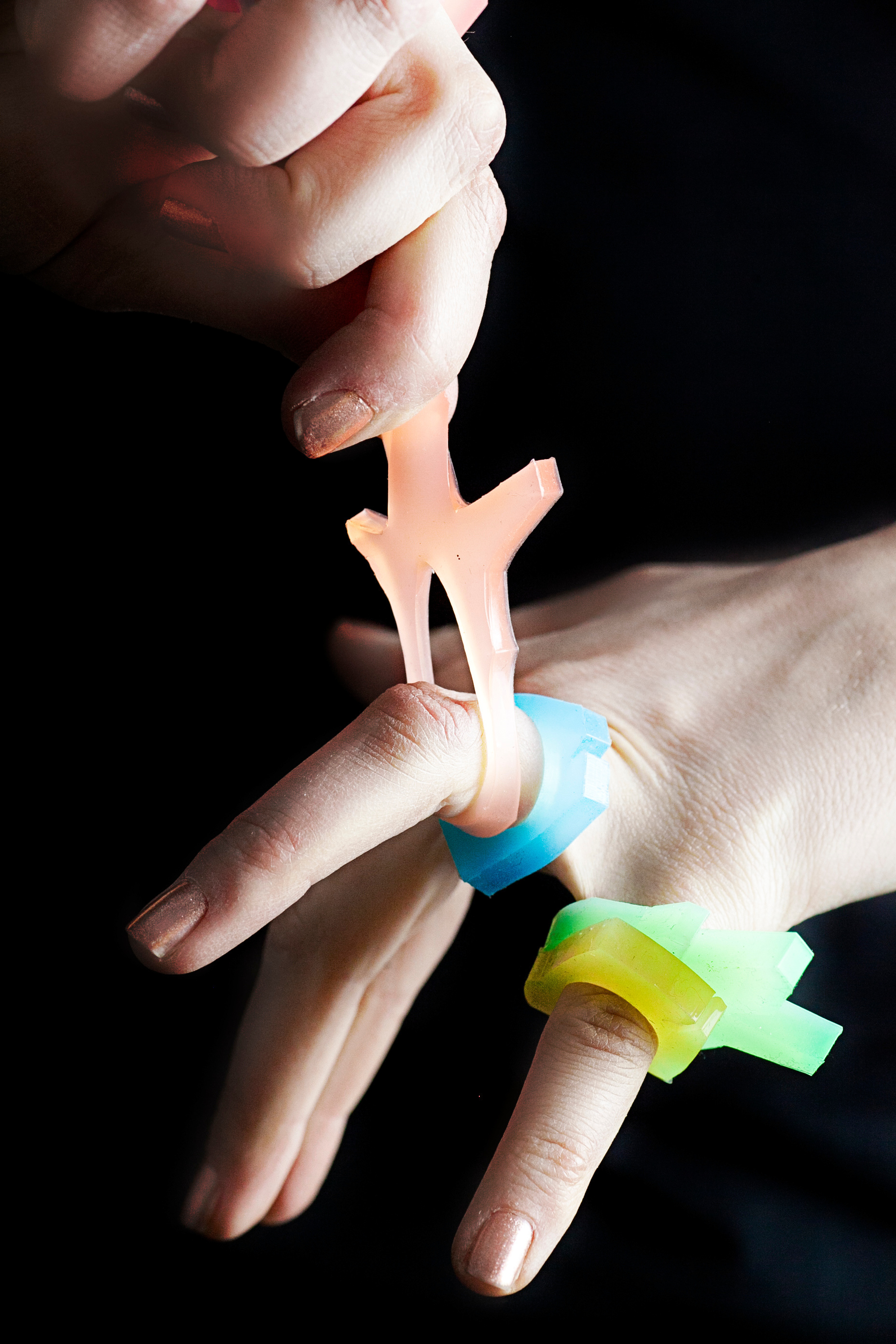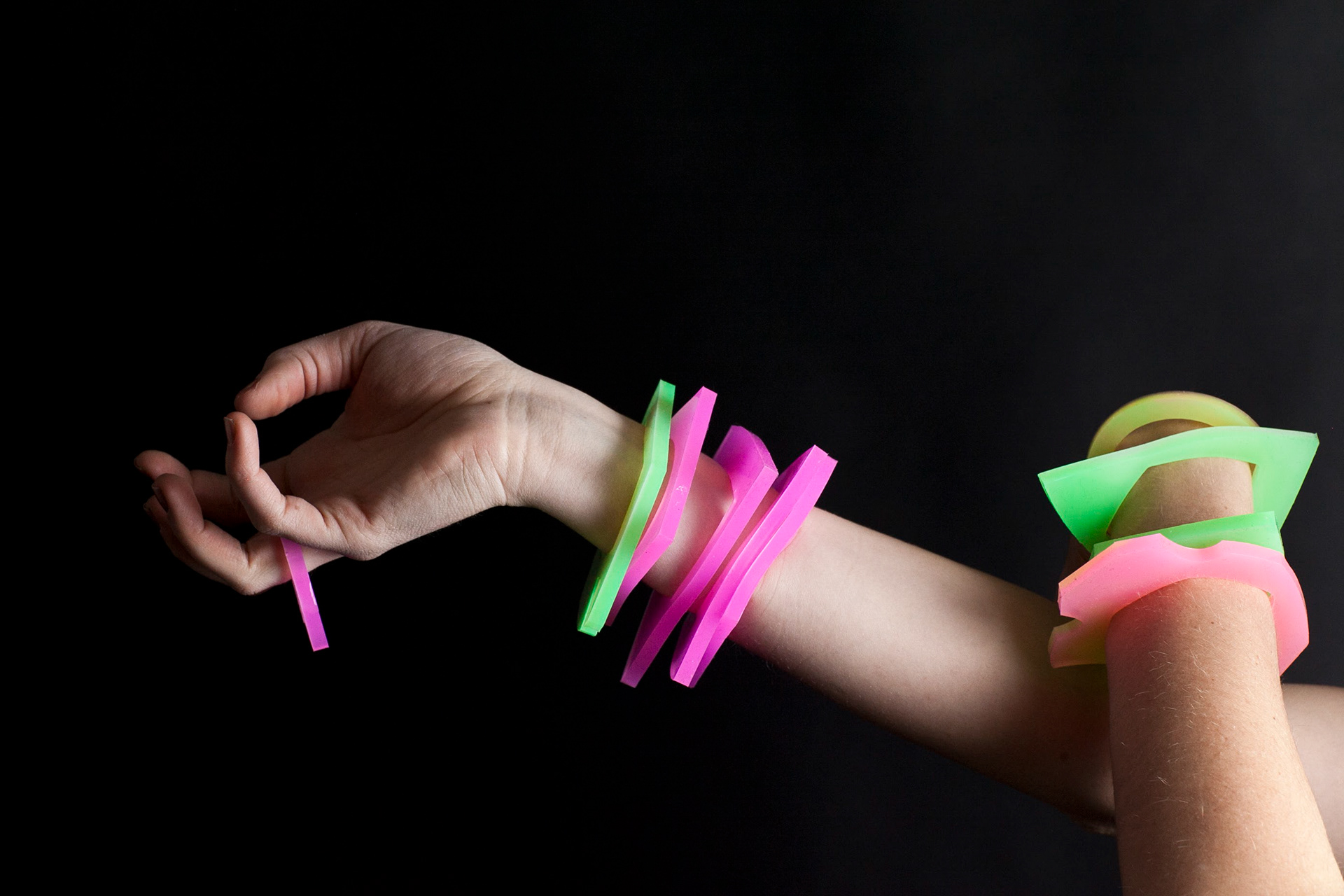 Oh Katie Q Jewellery was created during my thesis year at OCAD University. My focus during this year was learning and exploring more about the effects of sensory play (touch, smell, sight, etc) and how it affects our personalties, attitudes, and experiences.
There were many theoretical papers and studies that discussed sensory play and brain development, social interaction, language development, cognitive growth, fine and gross motor skills, problem solving, anxiety, and focus. As a Material Art & Design student I was particularly interested in exploring the tactile side of these theories.
Through research and experimentation with new interactive materials and a custom production technique, the goal of my exploration and study was to learn more about the effects of sensory play between an object and a user. I wanted to stimulate the senses, through touch and sight, and allow the user an open outlet to react instinctively.
I started my experimentation with exploring textured materials that provoked my senses, either visually or tactilely. I went through dozens of materials from different papers, plastics, silicones, rubbers, glass, metal, fabrics, clay, and more. I eventually discovered a sub-type of silicone that held unique properties and colorations that I could use to stimulate activity/interaction and individualized responses between the user and object. I decided the best form for these objects would be jewellery. I wanted to create something visually interesting as well as physically alluring. My final designs would be in the form of bracelets, rings, and necklaces in bright engaging colors and abstract shape to allow the users imagination to play as well.
I spent hours upon hours designing models and molds, practicing production techniques, defining material measurements and time requirements, exploring and discovering new tools, and documentation. My final product design had wonderfully positive user responses. Each subject was completely captured in the moment when playing with these jewellery pieces and was eager to share their feelings and experience with others around them.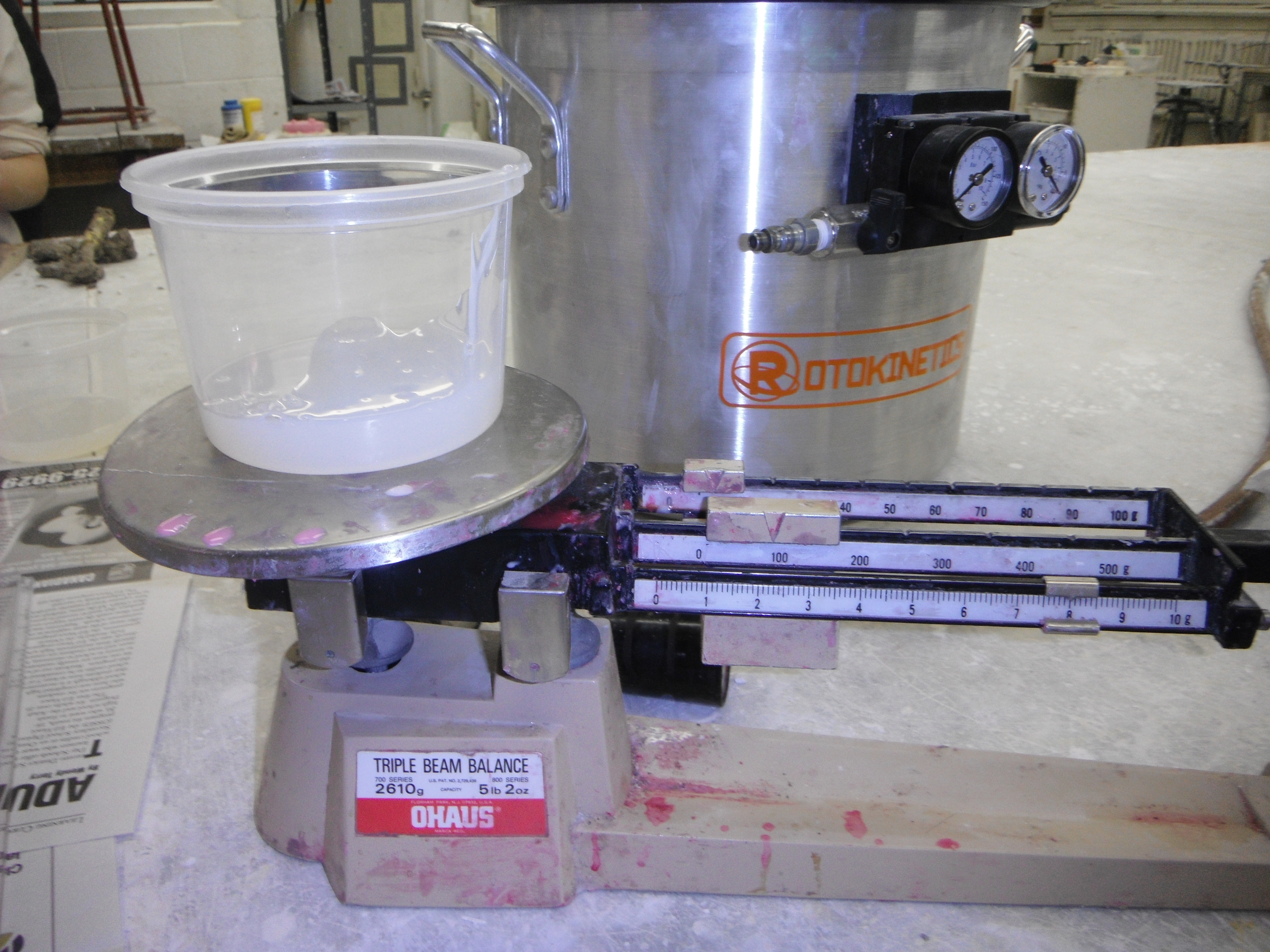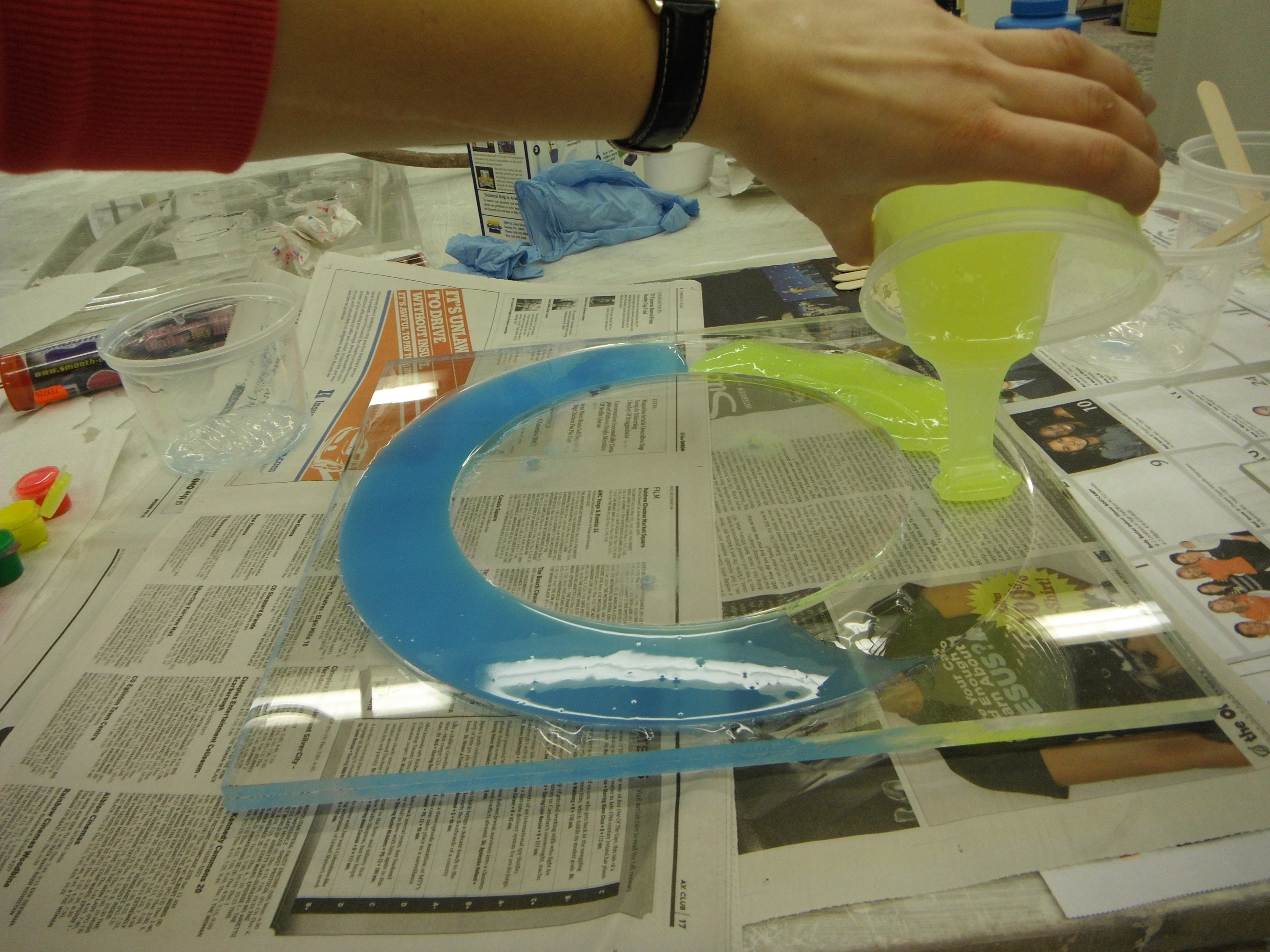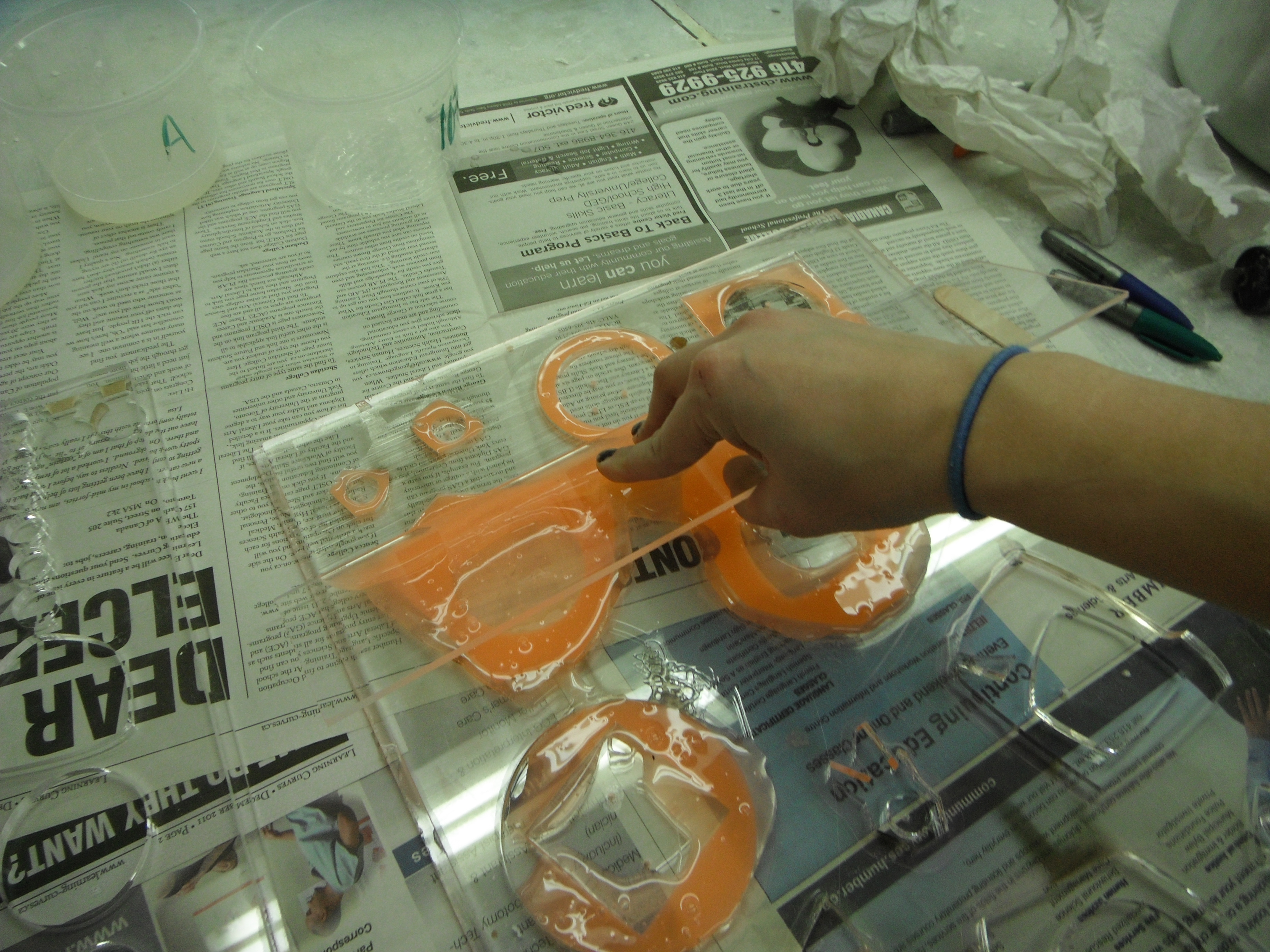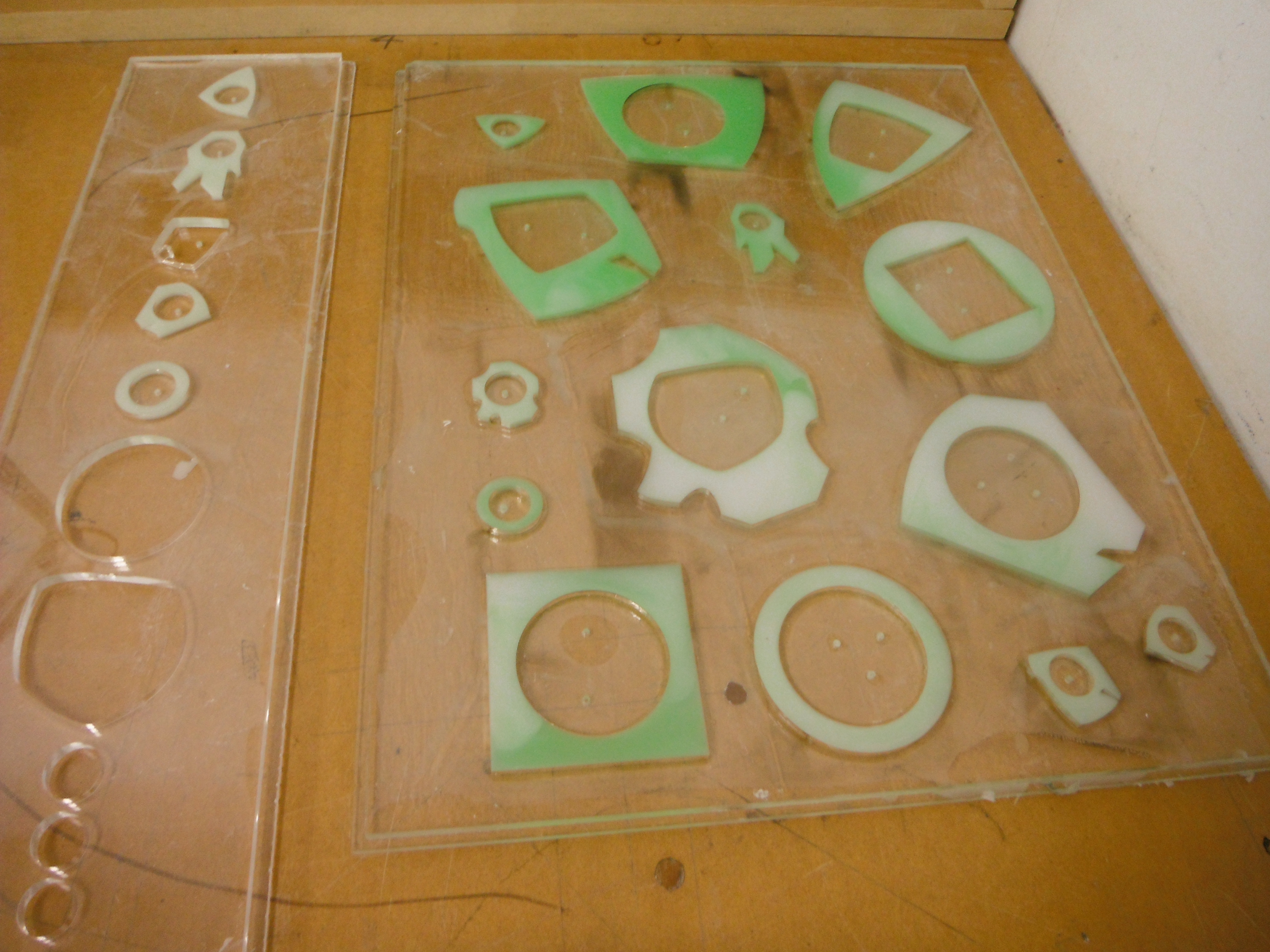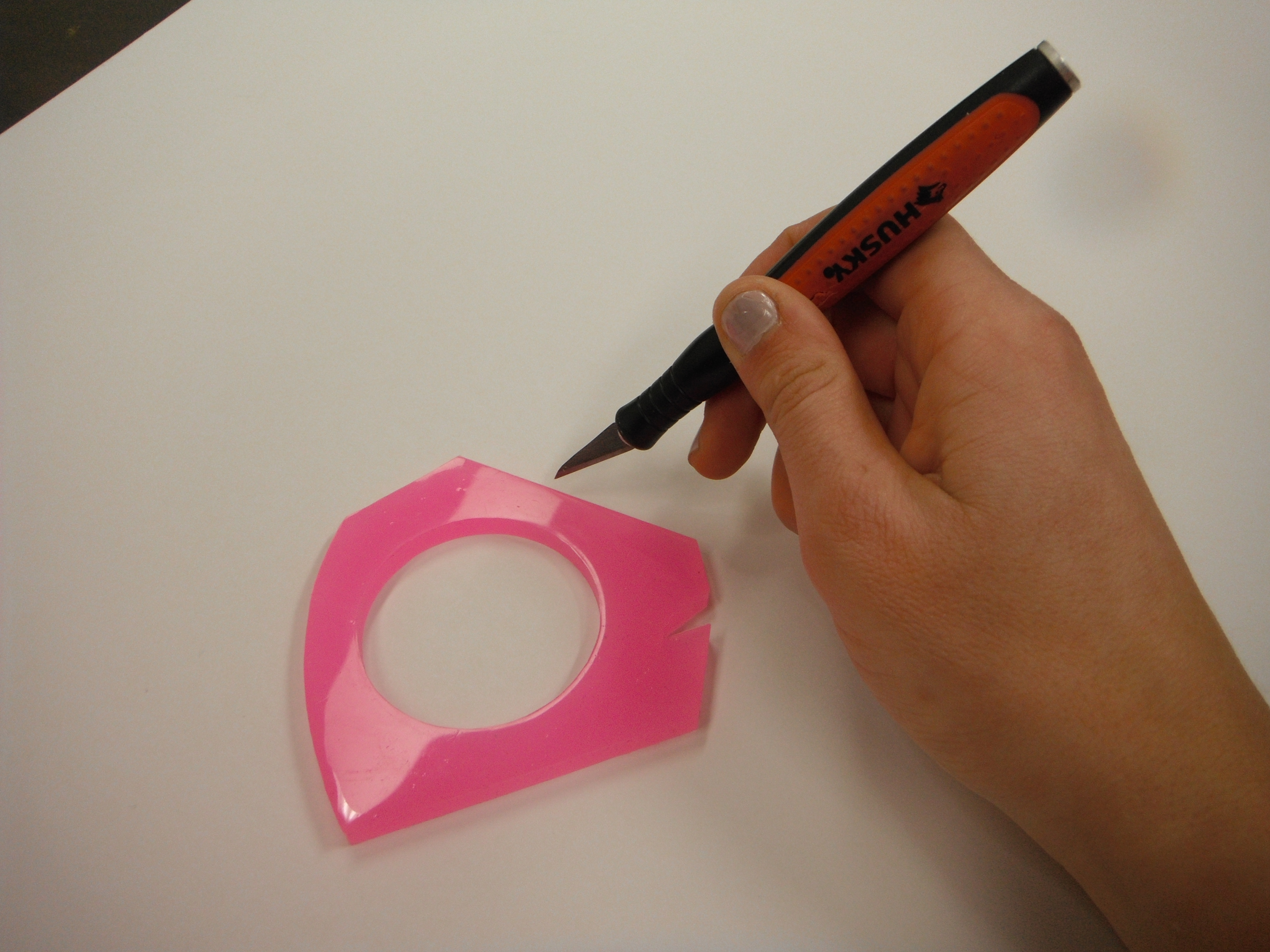 When it came to branding Oh Katie Q Jewellery needed a logo and branding that conveyed it's bold and playful personality.
After graduating I developed an official Oh Katie Q Jewellery production line and sold them publicly in boutiques, festivals, and trade shows in hopes of promoting these fun tactile experiences. They even had a spring home at T.I.F.F Bell Lightbox.