Google I/O Extended Summit Series 2019
Google I/O Extended is an annual program that 
aims to bring the magic of I/O to developer 
communities outside of the Bay Area. This year, 
Talent & Outreach Programs hosted 8 summits in 
Google offices across North America targeting 
technical talent. The summits featured a live 
stream of the I/O keynote, local tech talks, 
workshops, demos, and celebratory receptions. 
We also partnered with Developer Relations to 
support community-led events globally.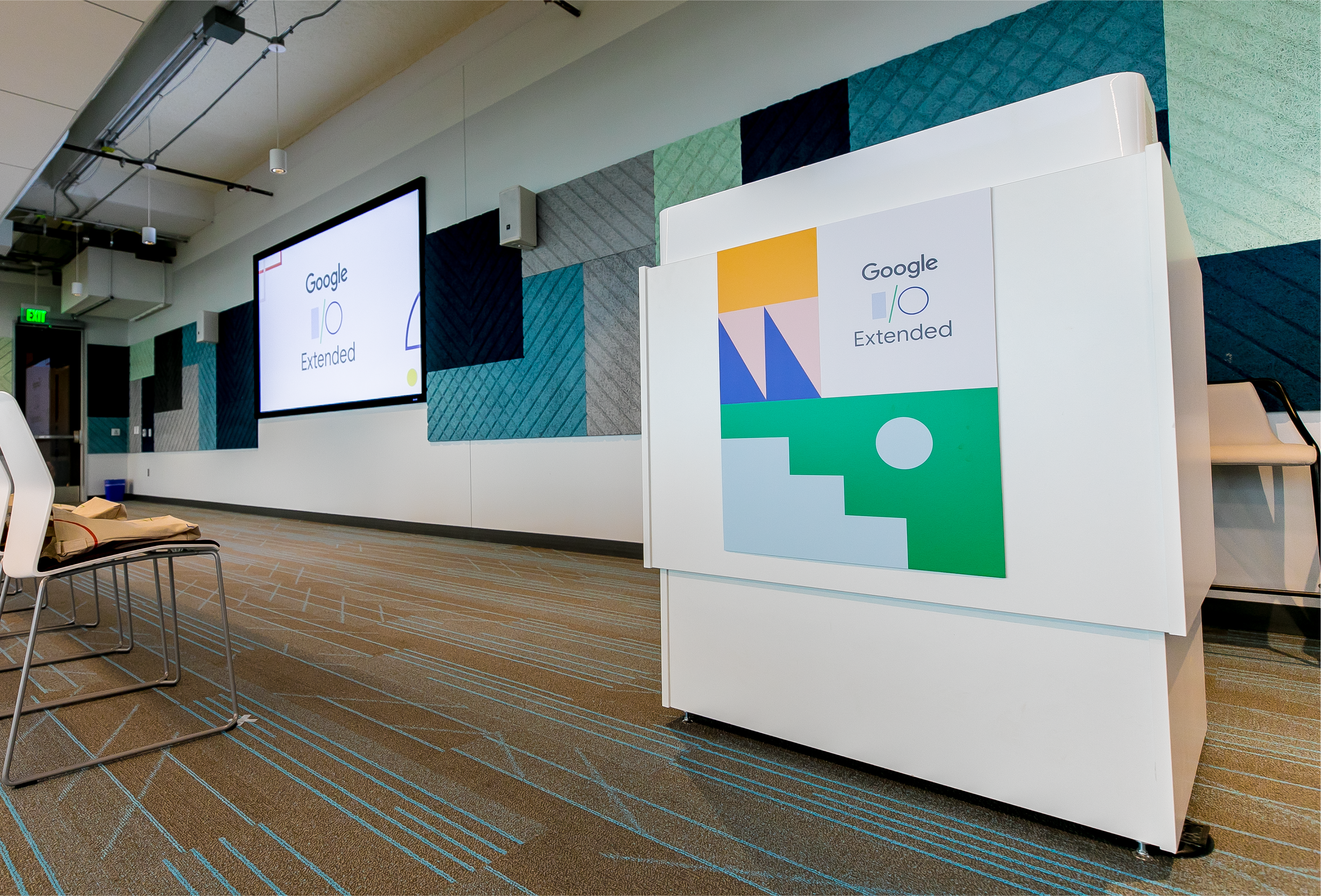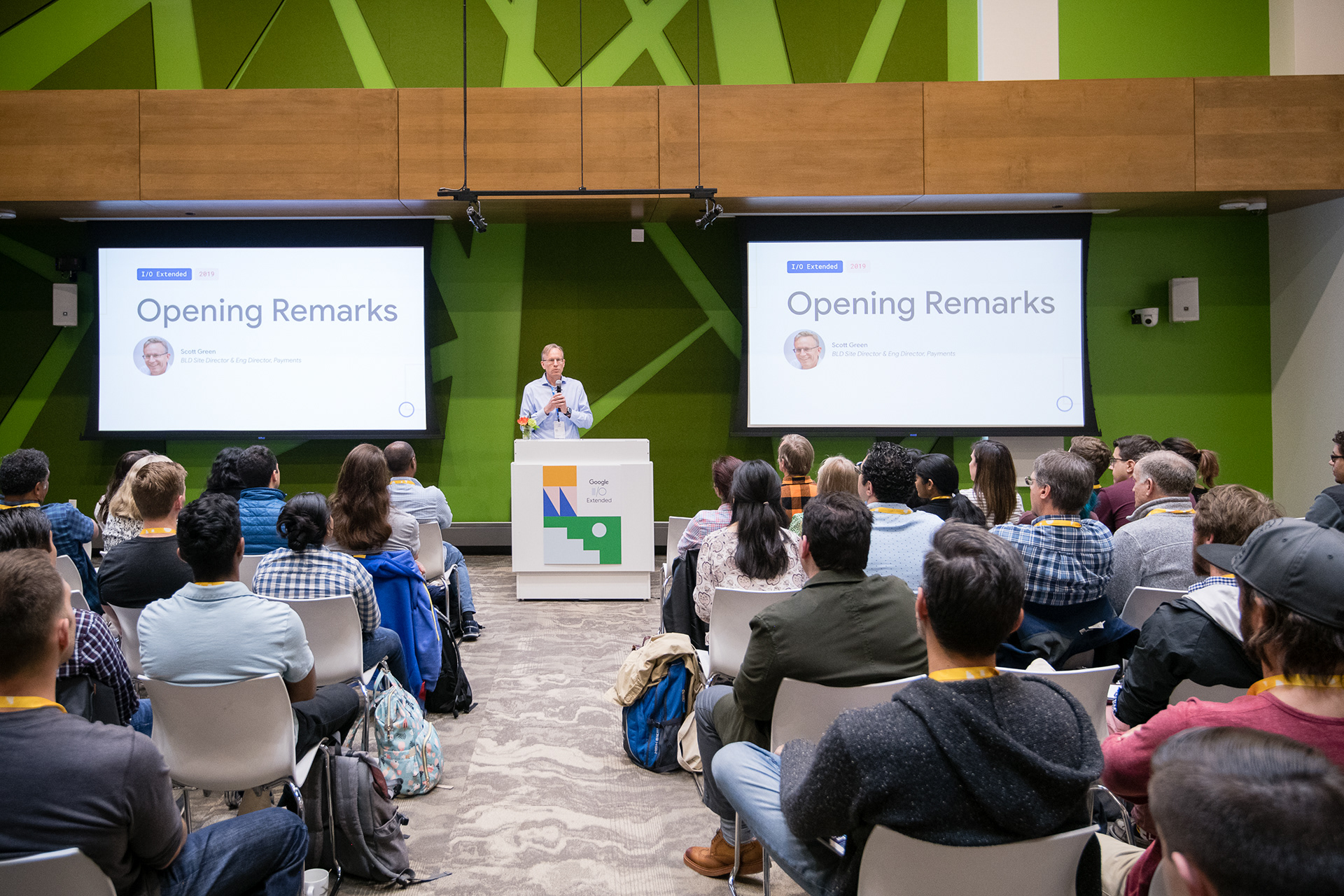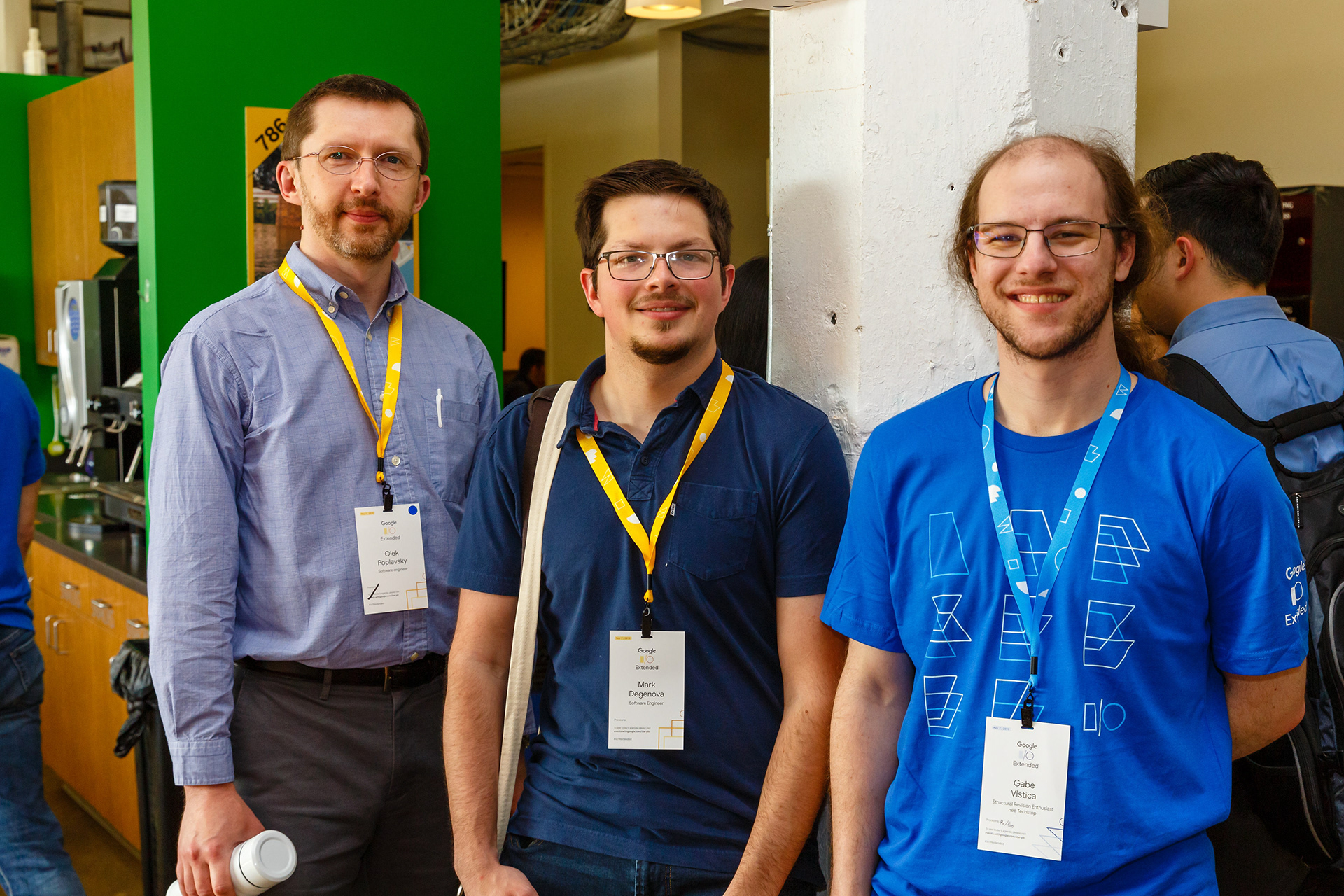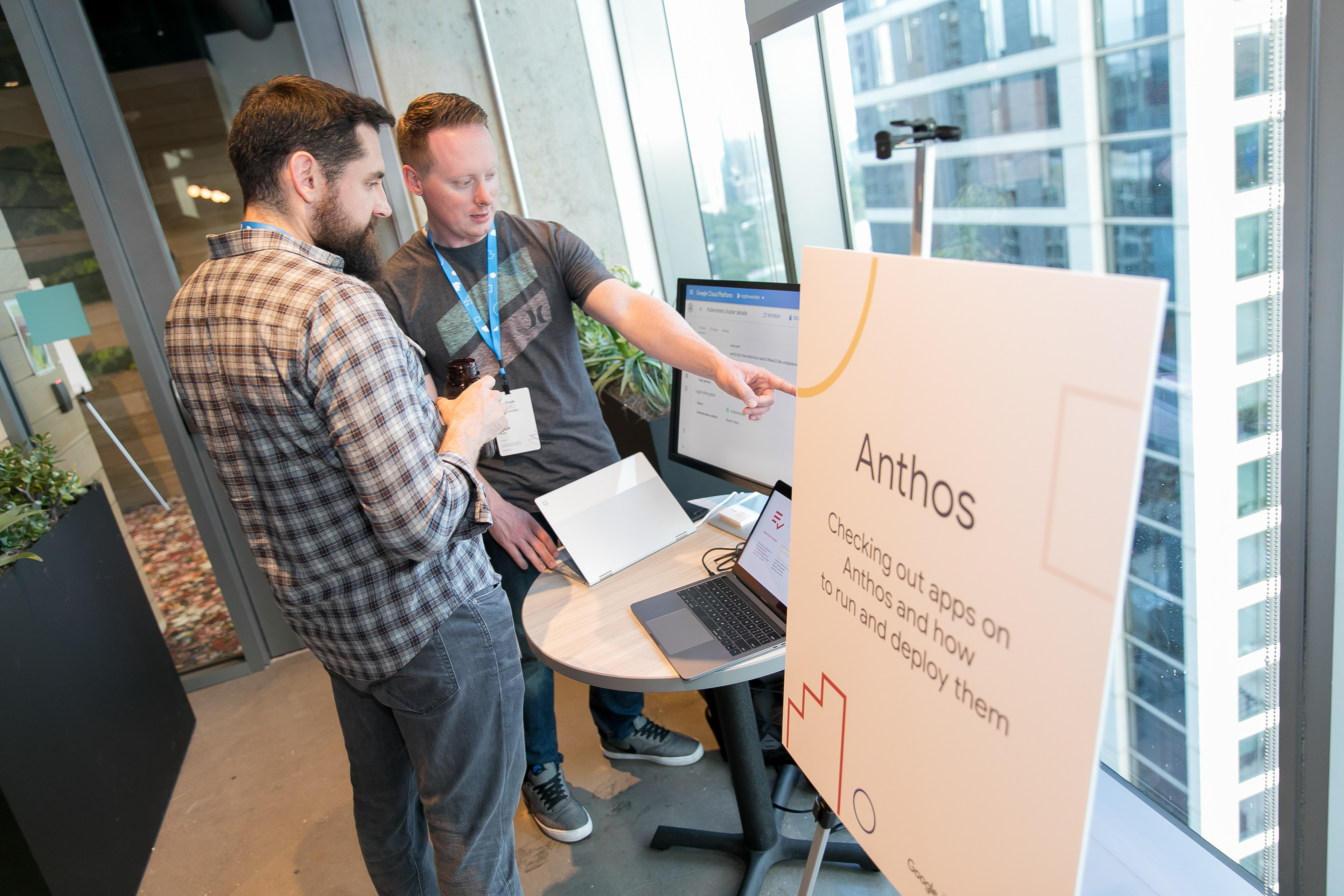 • 39 demos, 22 talks, and 14 workshops covering 
Actions on Google and the Tech Challenge
• 5 community organization features & sponsorships
• 298,530+ social media impressions across Life@
Google channels
• 28,052 unique views on Life@Google 
Instagram story

Using the I/O Extended established logo and color palette I was asked to create a separate set of design assets for the upcoming 2019 I/O Extended summit series that mimicked Google's marquee I/O event design. For security reasons the two events needed separate design assets. As lead designer for this project I was provided Google I/O's brand standards and guidelines as well as a look & feel deck to help inspire my designs and create this new set of design assets.
As the lead designer, I was responsible for the design & development 
of all creative assets for the 2019 I/O Extended summit series, which 
included conferences, workshops, and socials based around the 
marquee
Google I/O. I reported directly to the lead I/Oe summit series project manager sitting on Google's Talent Programs & Events team, 
assisted 33+ coordinators and specialists with specific design requests 
that in turn supported 20+ internal partners.
This design utilizes a series of lines and shapes to create 
compelling and playful compositions that are bright, 
uplifting, and engaging.
Over the course of this project I created over 25 design assets 
including swag, badges, presentation decks, wayfinding, decals, social 
media ads, banner images for I/Oe site specific microsites, selfie walls, 
instructional table signage, postcards, internal recaps, and more. Over 470 
design files.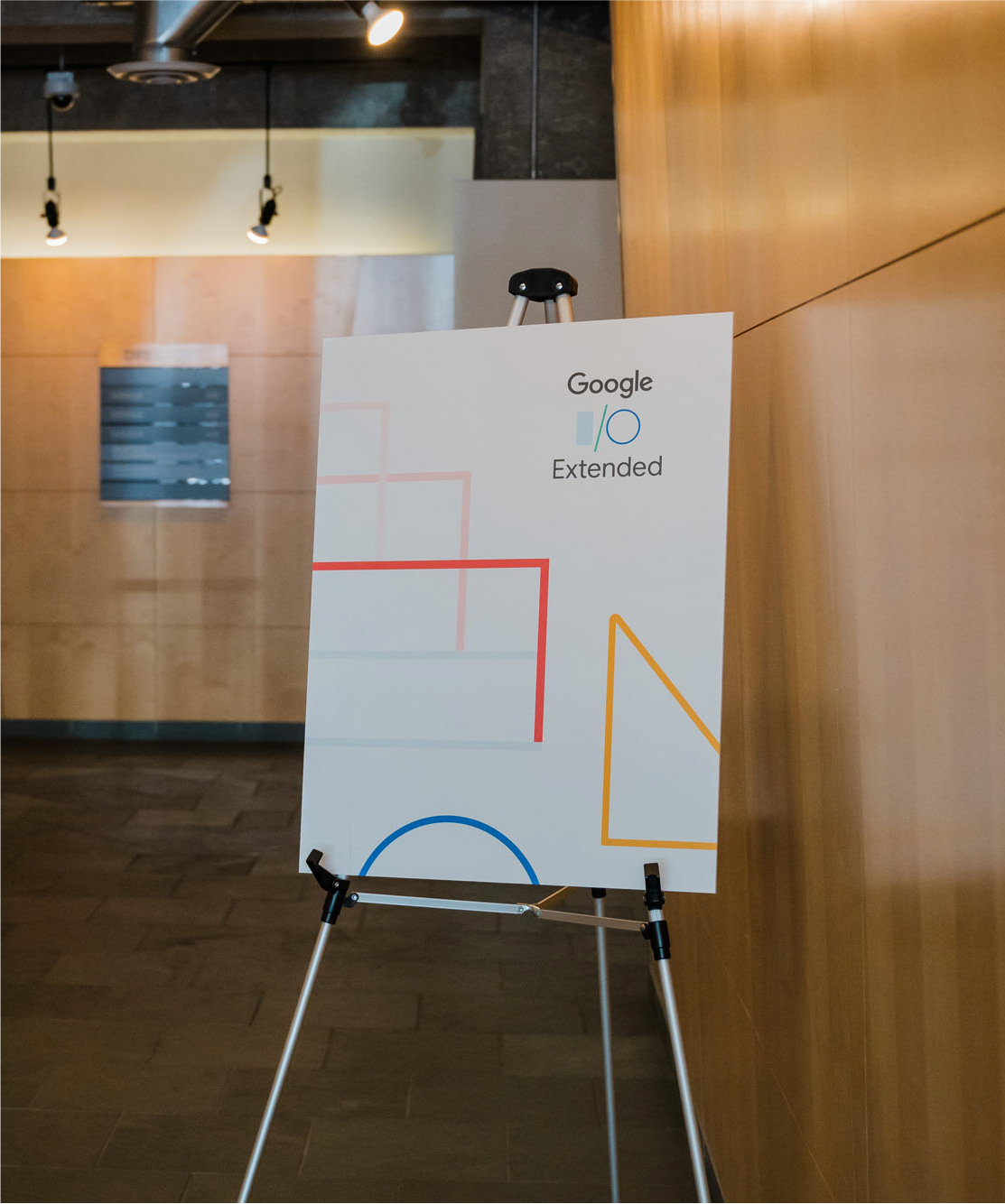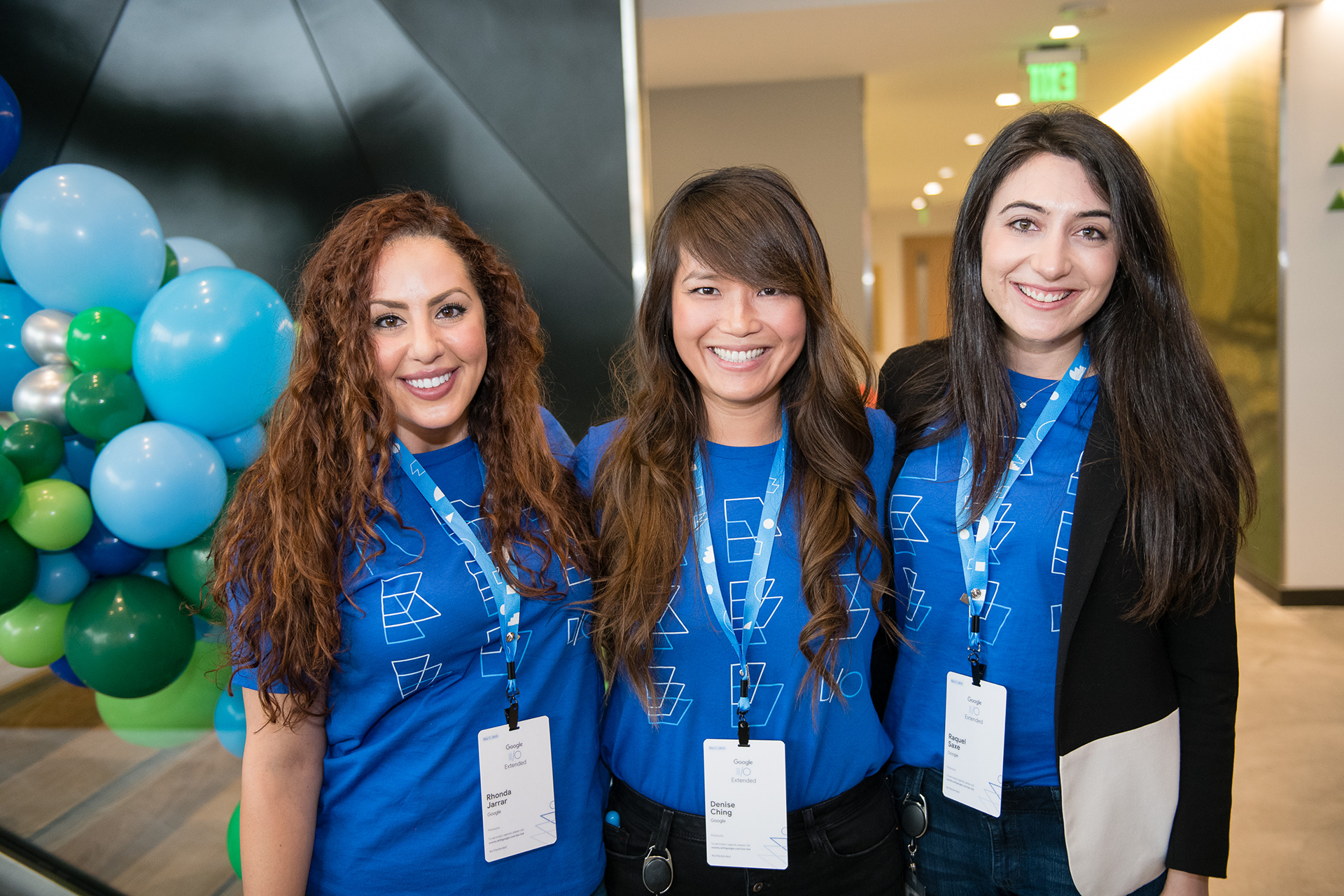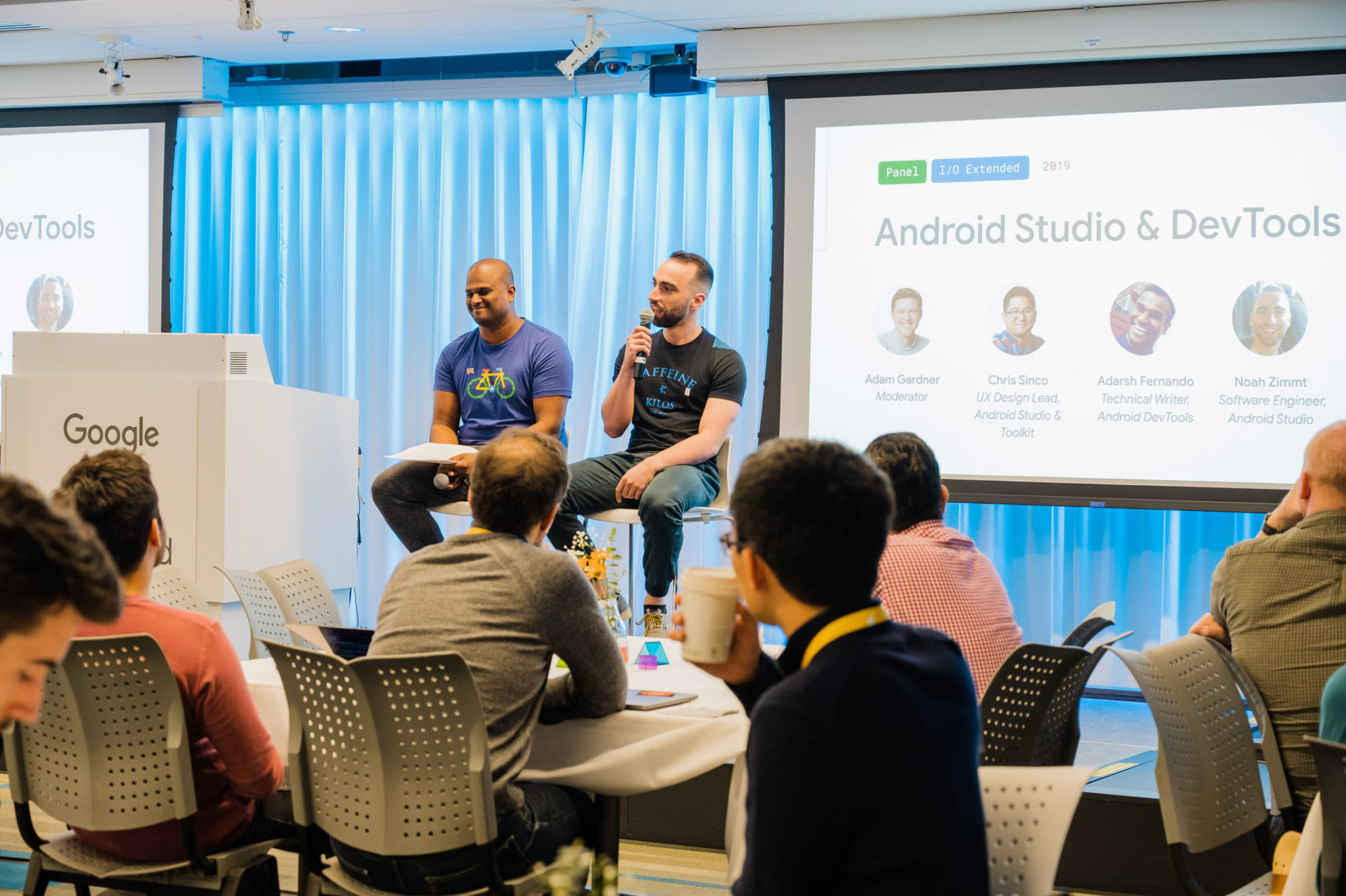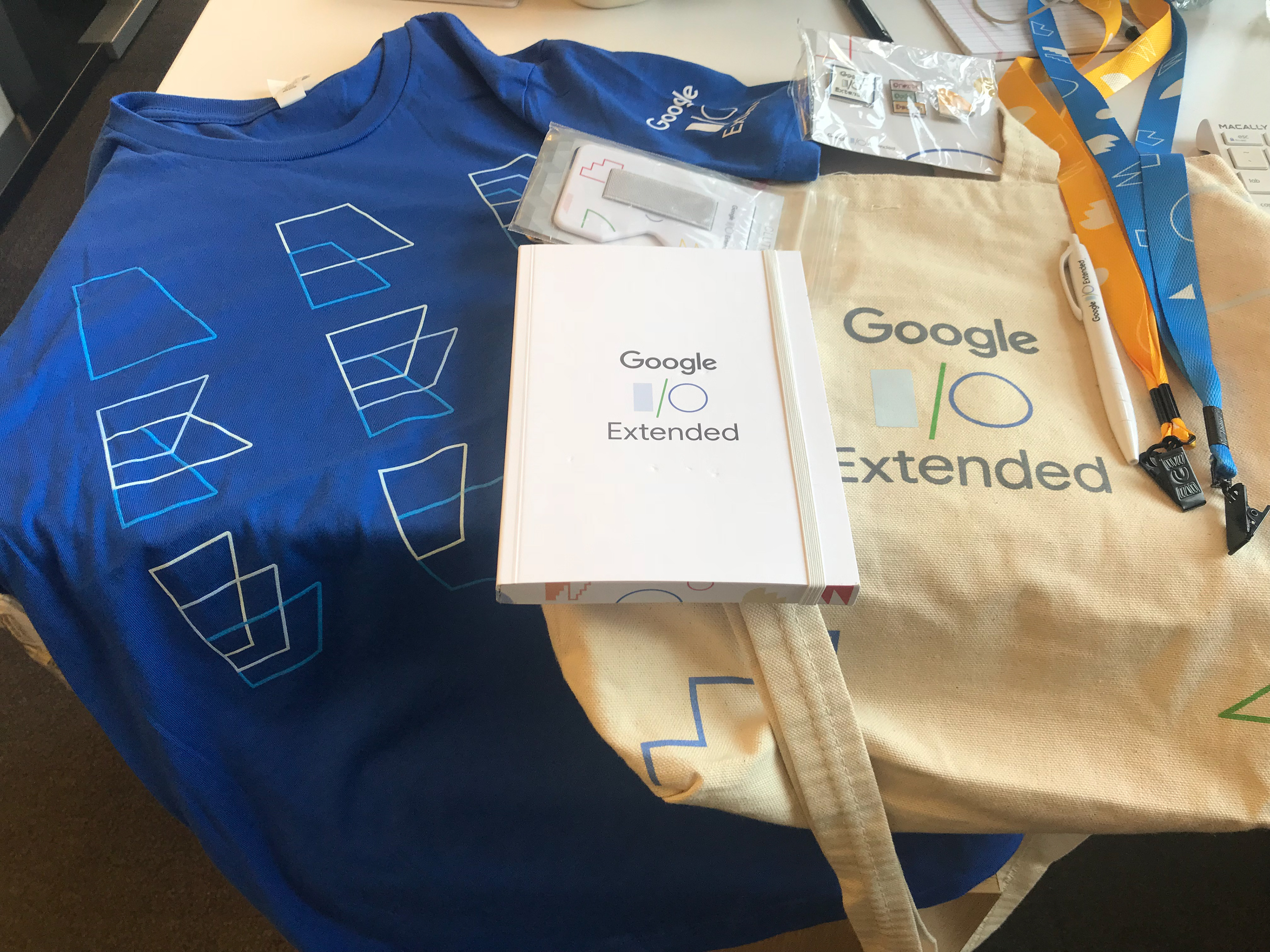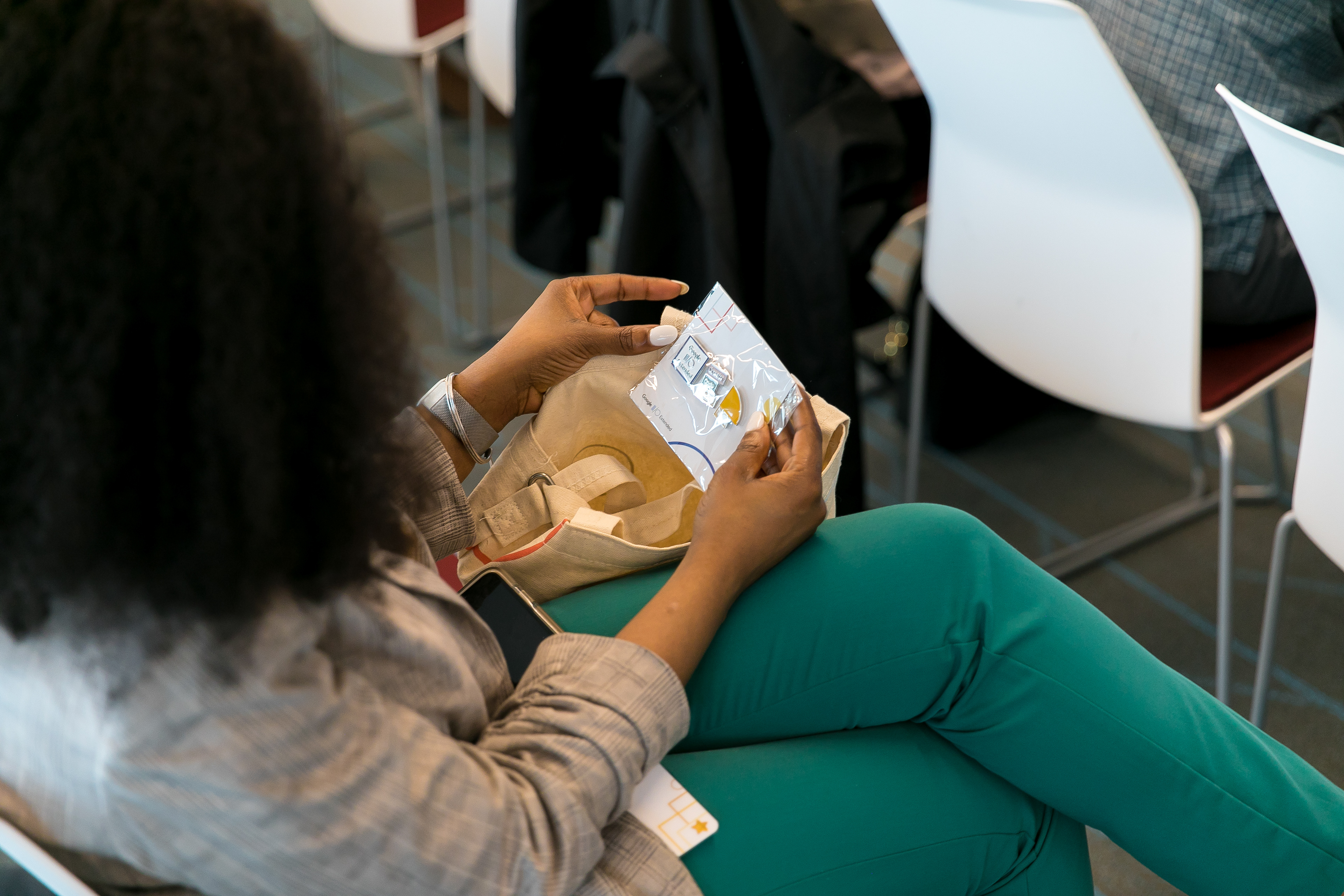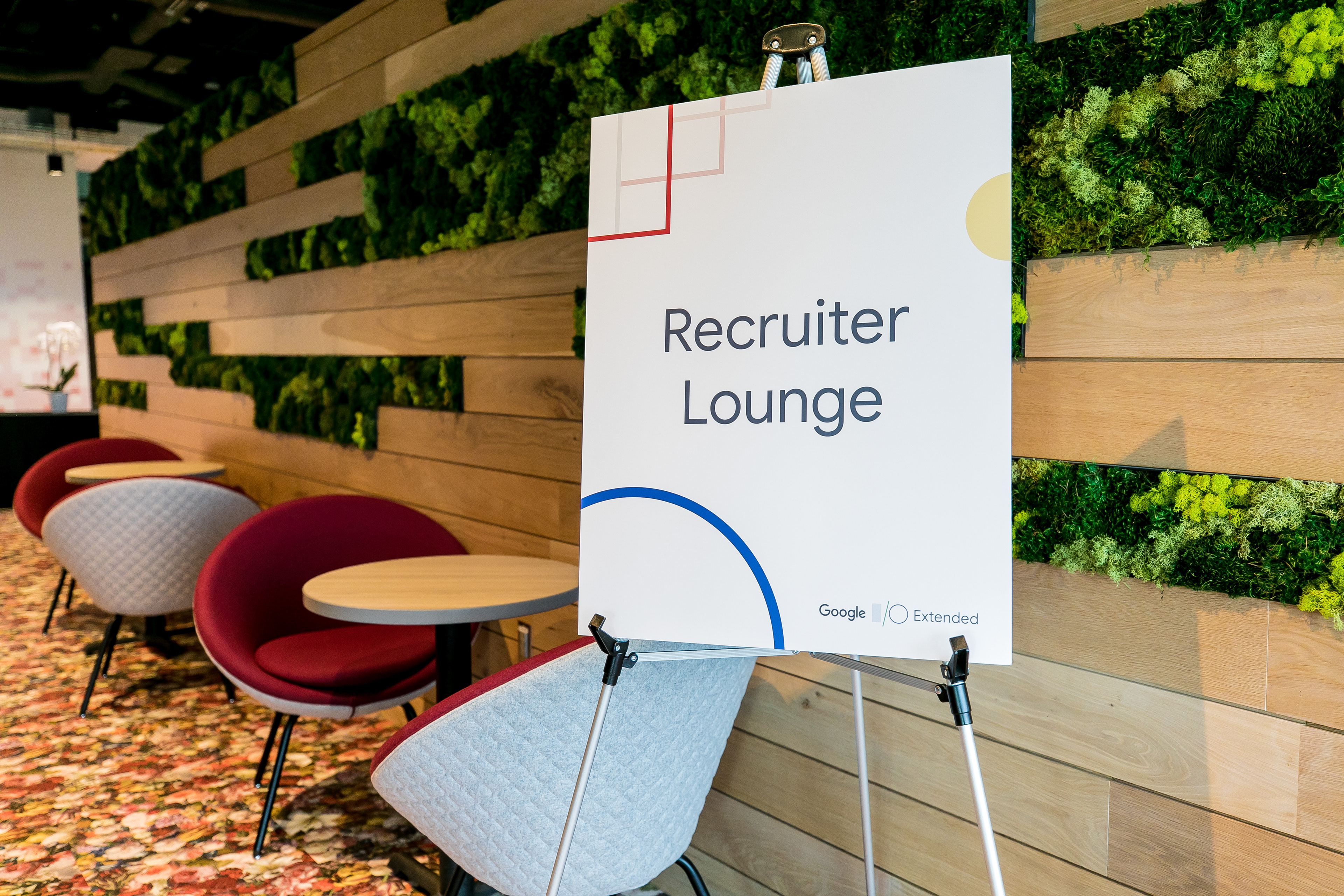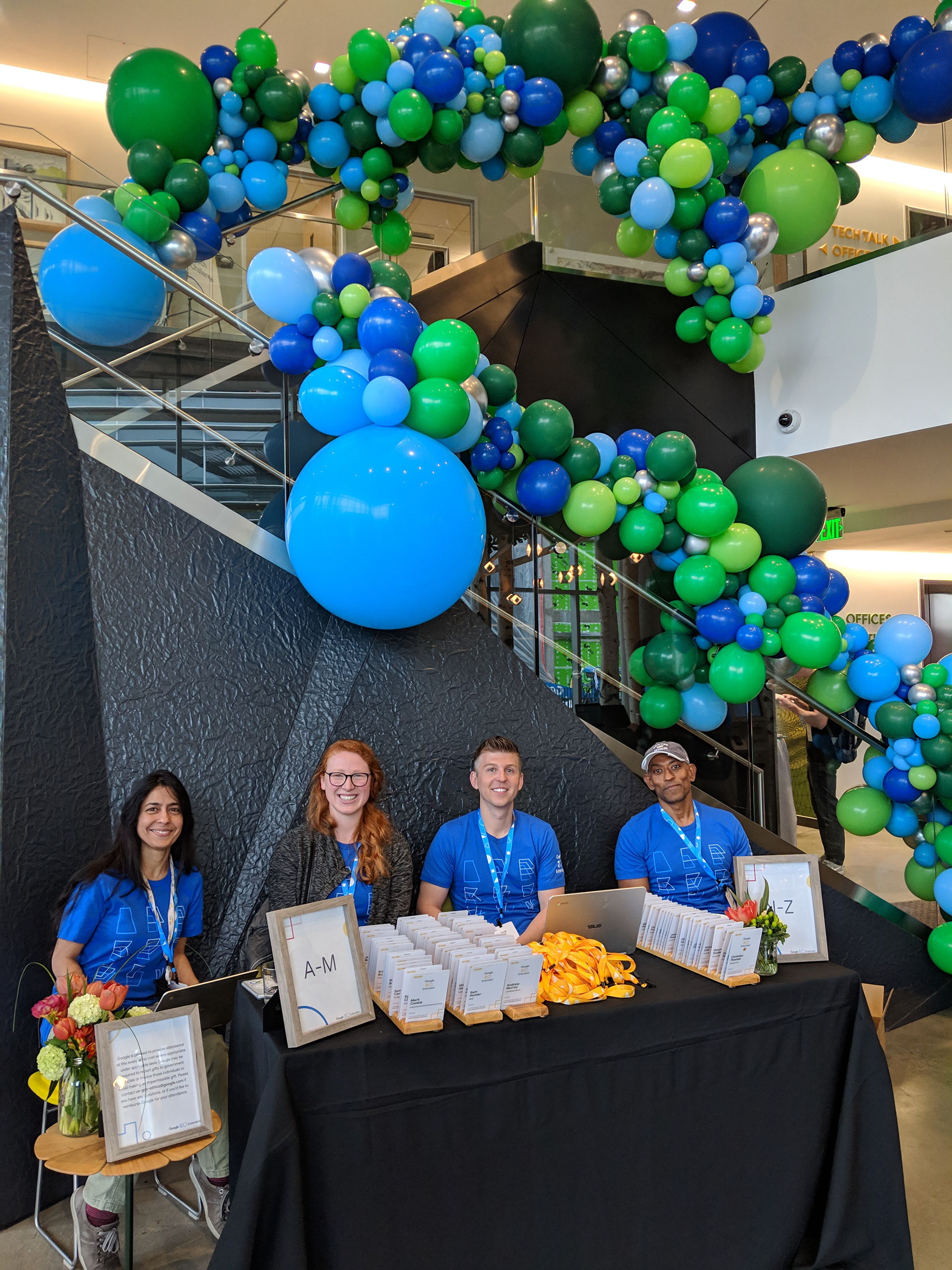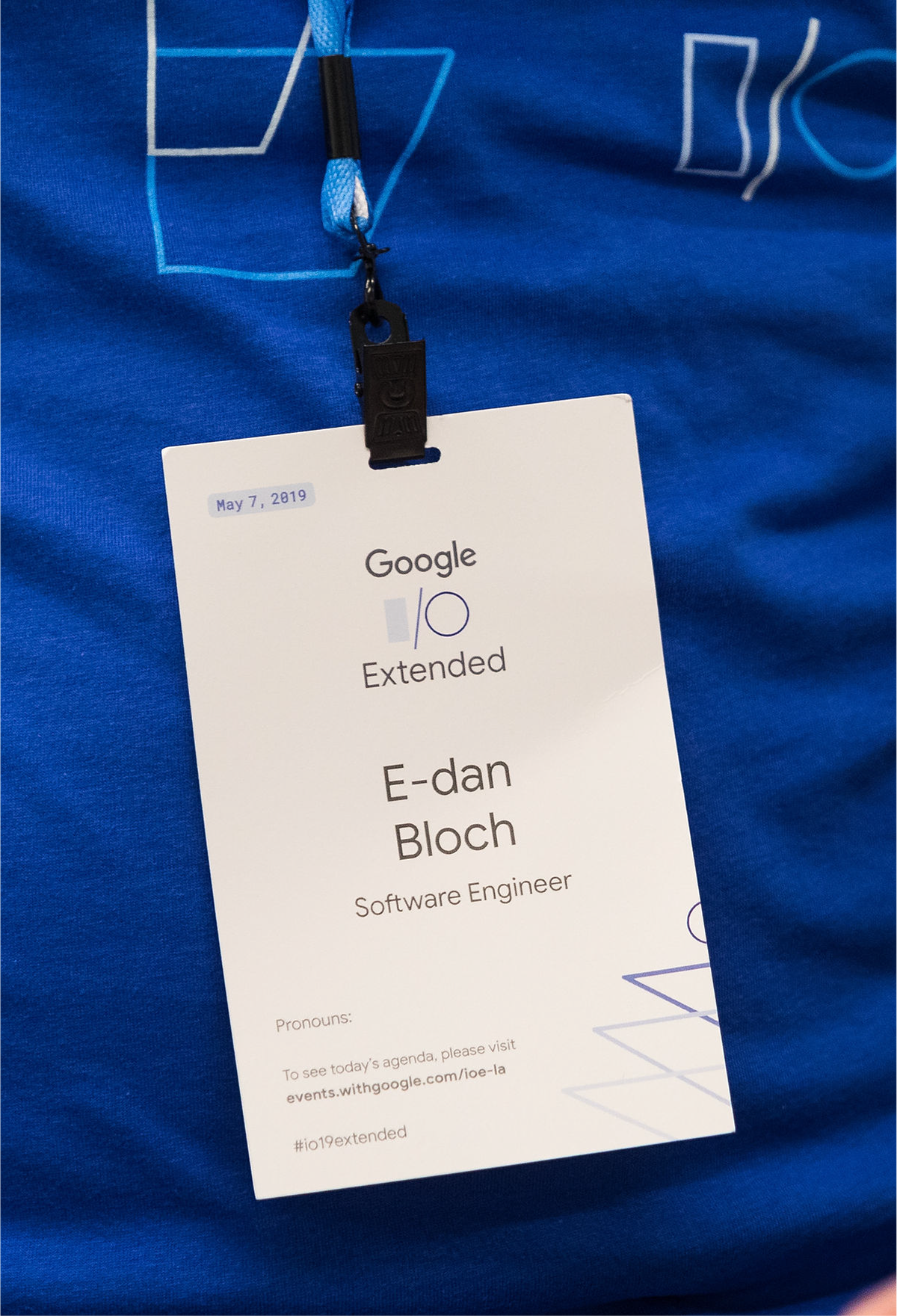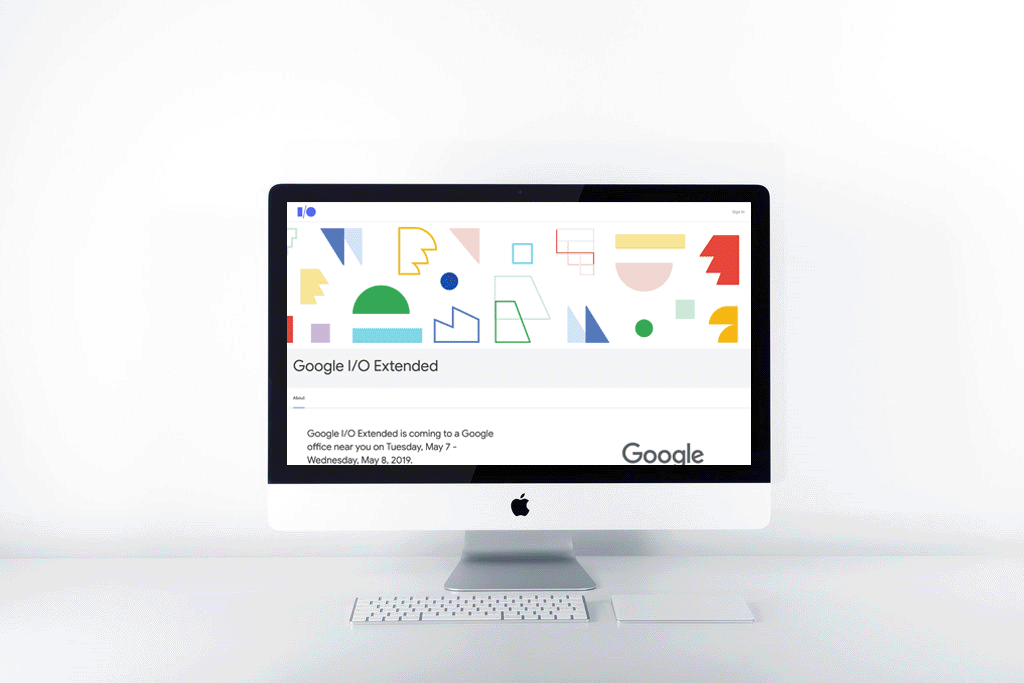 For I/O Extended's design file management I created an intuitive 
design Trix (Google sheet) within our teams Master Planning 
Document for the extended I/O Extended team and myself to request 
and track all design assets. This also resulted in an organized online 
folder structure for all team members to access and share said assets.